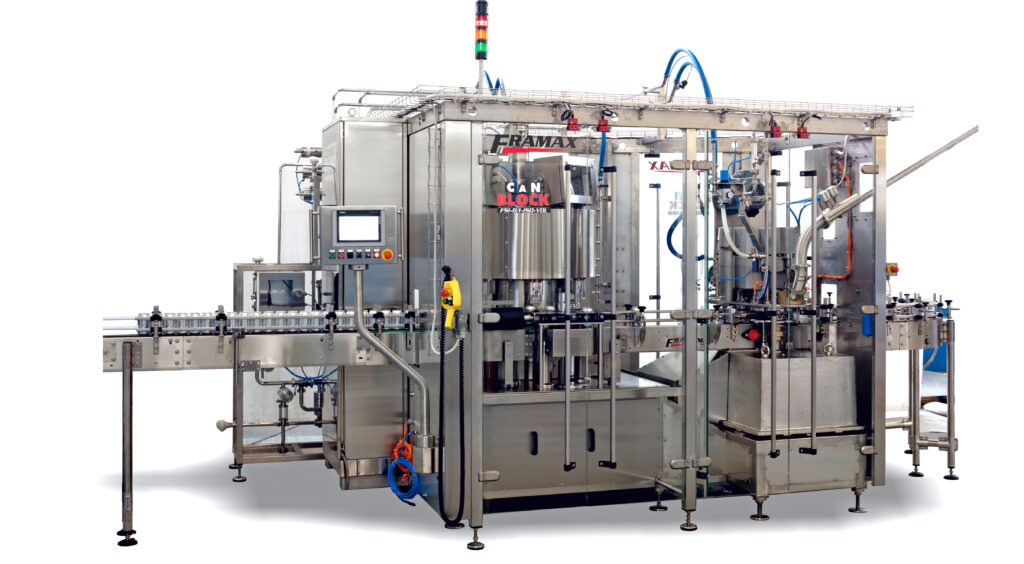 Counterpressure-Volumetric Flowmeter-Electro-pneumatic system for carbonated and flat drinks in can
High speed rotary system up to 90 filling valves
This is our latest cutting-edge technology which guarantees the following advantages:
Ability to adjust the volume for each valve during the filling phase while the machine is running;
Change over between different can sizes is very simple as can volume and height settings are controlled from the color touch screen;
Filling valves are controlled electronically, allowing to adjust settings and parameters for each product to be filled and to memorize its recipe on the control panel;
The machine being volumetric allows the product not to touch the air return pipe, thus avoiding the formation of foam or drops;
The machine does not have lifting jacks: the cans do not move vertically and enter at a few mm distance from the filling valve mouth, resulting in fewer moving parts and therefore reduced maintenance;
The format changes are quick with reduced intervention times for different can formats. No change parts are necessary on the filling valve when changing over to different end size (200,202 or 206).
Entry level for craft beverages up to 2000 cans per hour
Our canning machines for small productions are fully automatic electronic machines complete with electropneumatic counterpressure filler and a single-head seamer with automatic lid dispensing system suitable to process different types of products such as beer, cider, soft drinks, wine, etc.
The machines can also be supplied with integrated rinsing unit if required.
The filling unit is completely programmable from the HMI Interface in all its phases, in fact it is possible to program multiple Co2 flushing of the can, filling time and multiple snifting
(degassing) operations, thus allowing to adapt the machine's process to the type of product, its temperature and pressure.
Furthermore it is possible to memorize in the PLC the recipes for each product to be canned.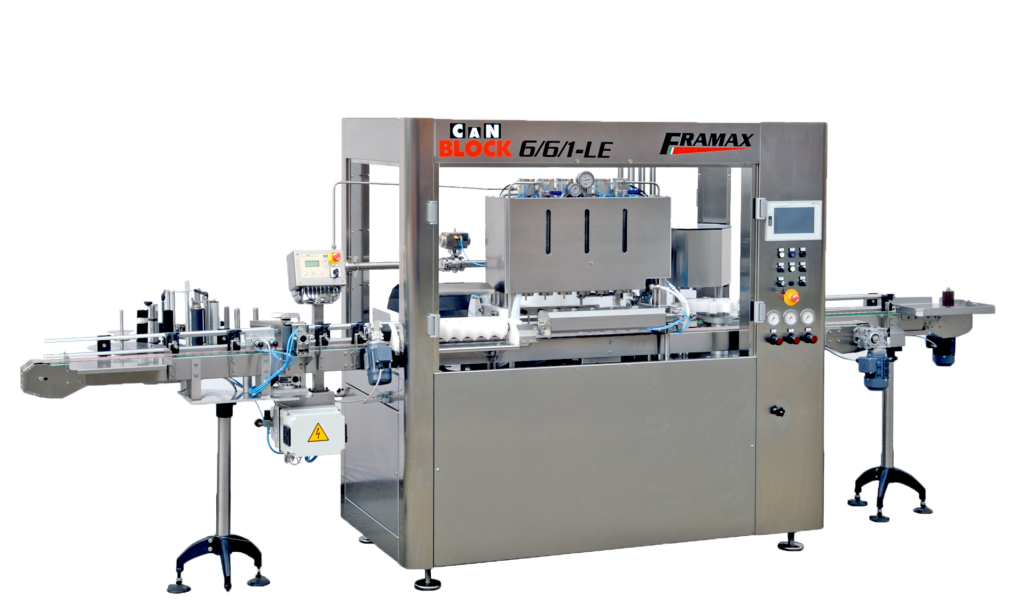 CUSTOMIZED SOLUTIONS FOR YOUR BUSINESS
Contact us
Contact us